2023
'Tankies then and now,' Visegrad Scholarship at the Blinken Open Society Archives, Budapest
Since Russia's full-scale invasion of Ukraine on 24 February 2022, the British colloquial term 'tankie' has resurfaced and been used to describe a broad range of commentators – from pro-Putin apologists to pacifists – and positions. Now something of a misnomer, 'tankie' refers to those who believe that Ukrainians are belligerents in a US-led proxy war, who regard all forms of Western military support for Ukraine as 'escalation,' who call for appeasement of Russia's 'legitimate security concerns,' and so on. The term 'tankie' originally referred to the small group of hardline Communist Party members who supported the Soviet invasion of Hungary in 1956, and the Soviet-led Warsaw Pact invasion of Czechoslovakia in 1968.
My research draws largely on OSA's Non-Ruling Communist Parties holdings – focussing on the original British, French, and Italian 'tankies' of the Cold War era – and investigates the continuities and shifts in Western leftist appeasement vocabularies. My report can be downloaded here. This is a work in progress.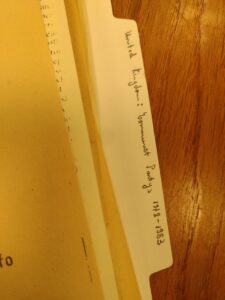 Fellow Travellers
Background reading and digging into the histories of left-wing British travellers to the Eastern Bloc during the Cold War. I want to find out what Western visitors experienced on their political travels, what stories they were told, and what kind of surveillance they were under, both at home and abroad. Ongoing detective work.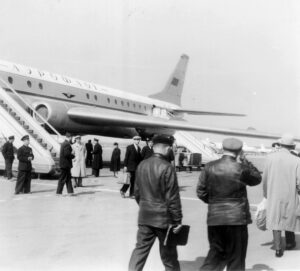 2014
On the seventieth anniversary of the Hungarian Holocaust, OSA provided online maps, documents and historical context from 1944 in a major public history project aimed at confronting the city with its taboos and its past. Using social media, we crowd-sourced and published survivor and witness testimonies, and coordinated hundreds of commemorative events across Budapest on 21 June. In effect, this was a digital humanities project that achieved what the analogue humanities cannot: providing a platform for people to talk about their experiences in public for the first time, thereby transforming the 'mental map' of the city for all its residents. 
2009-2010
I focussed on post-1989 antisemitic publishing revivals in Hungary: after the system changes, how did the radical Right market for reprint primary texts select, resurrect and evolve? The creation of a post-Socialist antisemitic pantheon involved socialist censorship, digital technologies, and eventually, key governmental support. What historians usually think of as key texts are disregarded by the contemporary publisher, who prefers 'personalities' and 'heroes' who remained true to the cause: not thinkers, but doers. An updated version of this research (forthcoming) addresses the post-2006 mainstreaming and institutionalisation of such revisionist practices. 
2001-2005
PhD 'Urban Narratives in Hungarian Literature: The Prose Fiction of Budapest, 1983-1939', UCL-SSEES
This was the first study in any language of metropolitan prose narratives spanning the fin-de-siècle to the outbreak of World War Two in Hungary. I write about the second city of the Habsburg Empire (1900-1918) and the capital of rump Hungary (1920-1939), one and the same place, variously termed Judapest, Paris of the East, Chicago of the Balkans, and the new Jerusalem. Rather than interpreting these numerous conflicting visions as variations on the standard pro- vs. anti-urban binary, I describe a circular process of modernisation, 'usurpation' of space, occupation, and rebirth. None of these ideas have yet fallen out of fashion. 
Header photo above was taken in a lawyer's office in Dombovár, Hungary, in 1936. They look like lovely people and have great wallpaper. I wonder if they all survived the war. Donated to Fortepan by Tibor Erky-Nagy. Source